YOUR PERSONALIZED EXPERIENCE
You are most interested in
Interpersonal communication
You are in:
FREE ONLINE COURSE
Communication
"A man is as alive as he can communicate," L. Ron Hubbard wrote. And communication is a facet of life which he explored very deeply indeed, ultimately writing hundreds of thousands of words about this vital subject. Communication skills are essential in any sphere of human interaction. In fact, when all is said and done, on whatever level, communication is the sole activity all people share.
Recommended based on your interest: communication
FREE ONLINE PERSONALITY TEST
How is your personality influencing your communication skills?
Learn the 10 personality traits that will influence your entire future. You can be more competent, successful and happier than you ever thought possible. Once you identify the key areas that need improvement, you can then take the steps to overcome them. The test takes about an hour and includes a free one-on-one consultation based on your test results.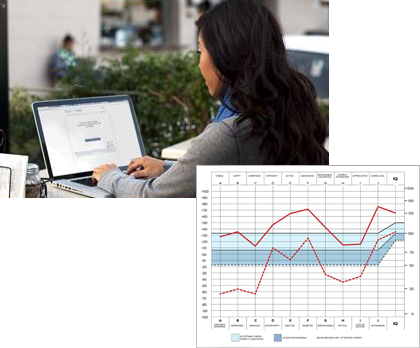 VISIT A CHURCH OF SCIENTOLOGY
You are as successful as you can communicate.
The best way to find out how Scientology can help you improve your interpersonal communication skills is to visit a Church of Scientology. Scientology is workable. It offers practical tools—real solutions you won't find anywhere else. There are services you can take based on your interests:
Hubbard Apprentice Scientologist Course
Free Introductory Films
Recommended based on your interest: communication
YOUR CLOSEST CHURCH OF SCIENTOLOGY
Dianetics and Scientology books contain fundamental principles about the mind, spirit and life that you can put to use in improving your life right away.
Recommended for you:
SCIENTOLOGY:
A NEW SLANT ON LIFE

Scientology essentials for every aspect of life. Basic answers that put you in charge of your existence, truths to consult again and again: Is It Possible to Be Happy?, Two Rules for Happy Living, Personal Integrity, The Anti-Social Personality and many more. In every part of this book you will find Scientology truths that describe conditions in your life and exact ways to improve them.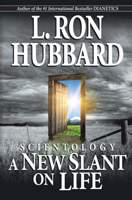 Recommended based on your interest: communication
YOU MAY ALSO BE INTERESTED IN
Global Humanitarian Initiatives & Affiliated Social Betterment Programs Supported by the Church of Scientology
Drug abuse and criminality, intolerance and inhumanity, disasters both natural and man-made pervade and degrade every segment of society. So daunting are these issues that efforts to eliminate them are all too often overshadowed by efforts to merely contain the damage.
In recognition of the vital necessity to stem the downward spiral, the Church of Scientology and its members sponsor secular education programs that effectively curb drug abuse, instill tolerance, raise awareness of human rights and uplift morality across whole populations.