CHURCH OF SCIENTOLOGY & CELEBRITY CENTRE LAS VEGAS
The Ideal Org welcomes people from all walks of life in the Entertainment Capital of the World.
GRAND OPENING EVENT
Fastest-Growing U.S. City Welcomes
New Church of World's Fastest-Growing Religion
LEARN MORE
VIDEOS
PHOTOS
WEBSITE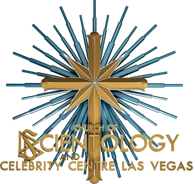 Learn more about the Church of Scientology & Celebrity Centre Las Vegas, their Calendar of Events, Sunday Service, Bookstore, and more. All are welcome.
Go to
www.scientology-lasvegas.org
MAP
LOCATION
Address:
2761 Emerson Avenue
Las Vegas, NV 89121
United States

Phone: (702) 731-1500
SCHEDULE
Hours
Open Every Day
Mon
–
Fri
9:00 a.m.–10:00 p.m.
Sat
–
Sun
9:00 a.m.–6:00 p.m.